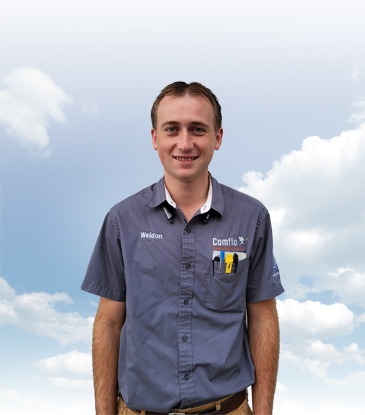 Weldon
Service Manager
Heat Pump Maintenance in Lafayette, IN 47905
"We have been extremely well satisfied with the work of Marcus, who is a rare individual in this part of the country, in that he understands Heat Pump systems. Marcus is a good listener and was interested in the temperature log we kept, during the time we had issues with our system. We found him very willing to take a deep dive, figuratively speaking, in order to get to the root cause of the heating issue. Pleasant and accommodating, we look forward to having Marcus help us with any other heating system difficulties. We also found Weldon, the Service Manager, and Trevor, the Operations Manager, to be helpful and empathetic with our difficulty. I anticipate using Camflo Heating and Cooling for all of our maintenance and repair needs for our heating and cooling needs in the future."
- Doug J.
Gas Furnace Repair in Delphi, IN 46923
"Called and got info from Weldon unfortunately on Sunday. But his info was good because our house didn't get overly cold. Marcus came out on Monday and explained what was wrong and we have heat. The people at Camflo have always been very congenial and pleasant. Thank-you"
- Steve W.
Gas Furnace Repair in Delphi, 46923
"Weldon and Justin were FANTASTIC! Both were personable and professional. Camflo's response time totally surpassed my expectations!"
- Kristin R.