Reviews of
Camflo Heating & Cooling
(Based on 751 rated reviews)
A portion of these reviews are powered by:

Tuesday March 20,2018. The past two days this company put in a new LP Gas furnace for us. The young men arrived at the time given to us. After the hello's were over they got right to work. Two were in the basement and one started on things that needed to be done outside. They keep right with it. From all the noise in basement they were working strong. Their clean up was beautiful. They explained e…
Read more
Camflo always has wonderful customer service. They usually make it even if it's an after hours call. Testimonial submitted anonymously directly to this site.…
Read more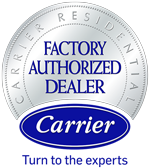 Gladly serving Carroll, Cass, White, Tippecanoe and surrounding counties since 2009
Camflo Heating & Cooling is dedicated to providing the best possible solution for your home or business. You can count on us to provide you with a system and solution that fits your unique needs and since we've installed many systems in this area, we've earned a reputation for doing the job right the first time.