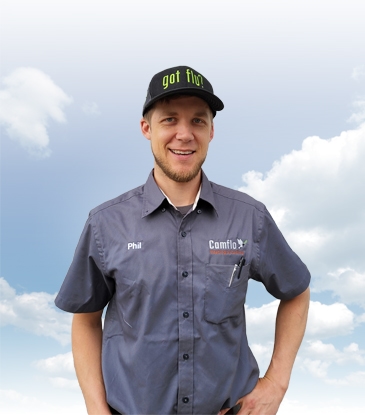 Phil
Install Manager
Heat Pump Installation in Lafayette, IN 47909
"We have been very pleased with the services provided by Camflo. From the times Reuben and Phil came to review the job specifics, through the installation by Scott and Brock, the service has been thorough, professional and prompt. That being said, the thing I was most impressed with was the attitudes of positivity, kindness and respect they showed my family and myself. I never felt like I left my home with strangers when they were there alone. That kind of trust is rare these days and we really appreciate it.
Thank you again for the top notch job and service on this project!
Troy Castor"
- Troy C.
Heat Pump Installation in Flora, IN 46920
"Great team! Responsive and quality work- Very pleased with our HVAC whole house system and the ability to have dwpendable and knowledgable workers!"
- Vicki L.